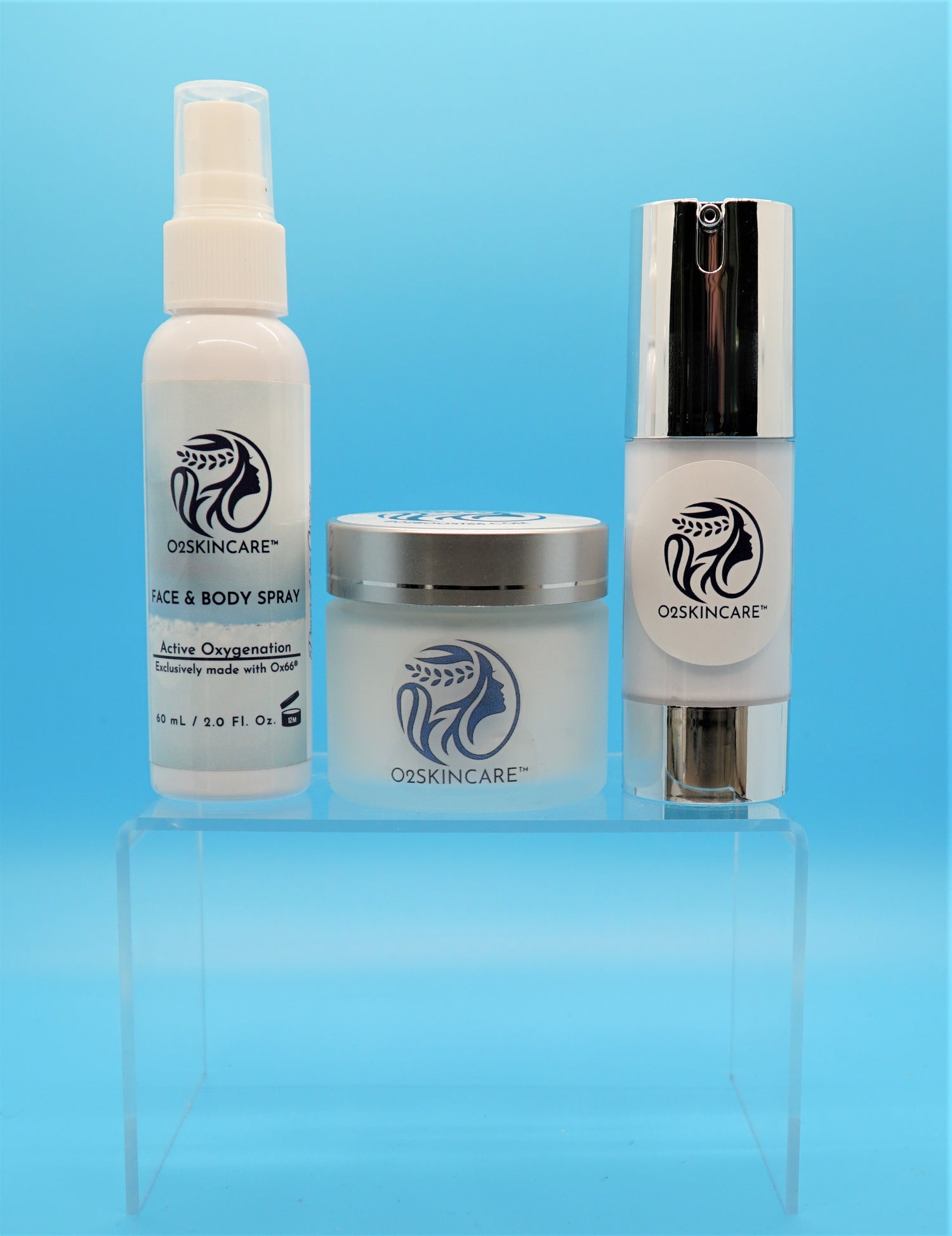 O2SkinCare™
O2SkinCare™ oxygenating products are the only formulas delivering high concentrations of the oxygen-packed active ingredient Ox66®, aka "Powdered Oxygen".
Our first-of-its-kind technology releases oxygen molecules directly into the skin, delivering the many known benefits of oxygenating the skin:
stimulates collagen production
aids firmness & elasticity
detoxifies, purging impurities and pollutants
enhances cellular rejuvenation
allows complexion to regain natural balance & even skin tone
addresses asphyxiated skin


NOW AT INTRODUCTORY PRICING!
FREE SHIPPING ON ALL ORDERS OVER $100!
Shop now
Skin naturally has an acidic mantle that acts like a barrier, blocking out unfamiliar objects. O2SkinCare™ topical product's active ingredient Ox66® interacts with the natural acidity of skin, releasing bio-available oxygen as the acidity of the skin is reduced. The oxygen is then absorbed through the epidermis and dermis layers, sending oxygen where it's most needed, at the cellular level. This helps to quickly address pain, assist in collagen production, and accelerate cell turnover. Typical sprays, serums and creams mainly effect the topical layer of the skin, while O2SkinCare™ products rejuvenate from inside and out, providing a calming and soothing effect while keeping the skin clear and radiant.